STONEWALL

Veterans'

Association


2006 S.V.A. Supporters

Eddie L. Baca
Former S.V.A. Board of Directors Member


Eddie Baca for New York State Assembly (2004)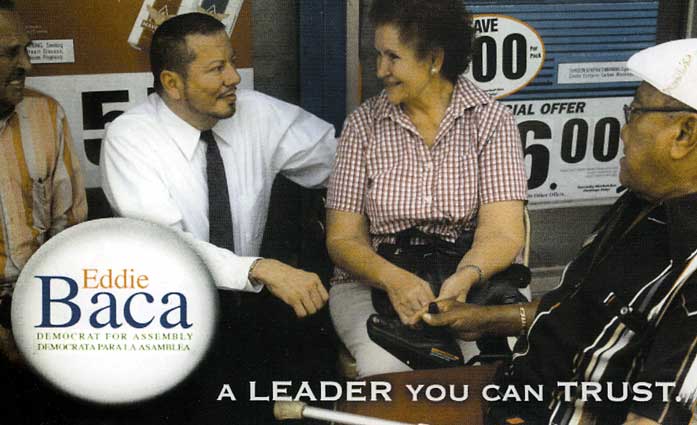 For more voter 411 on Eddie Baca, visit: www.EddieBaca.com.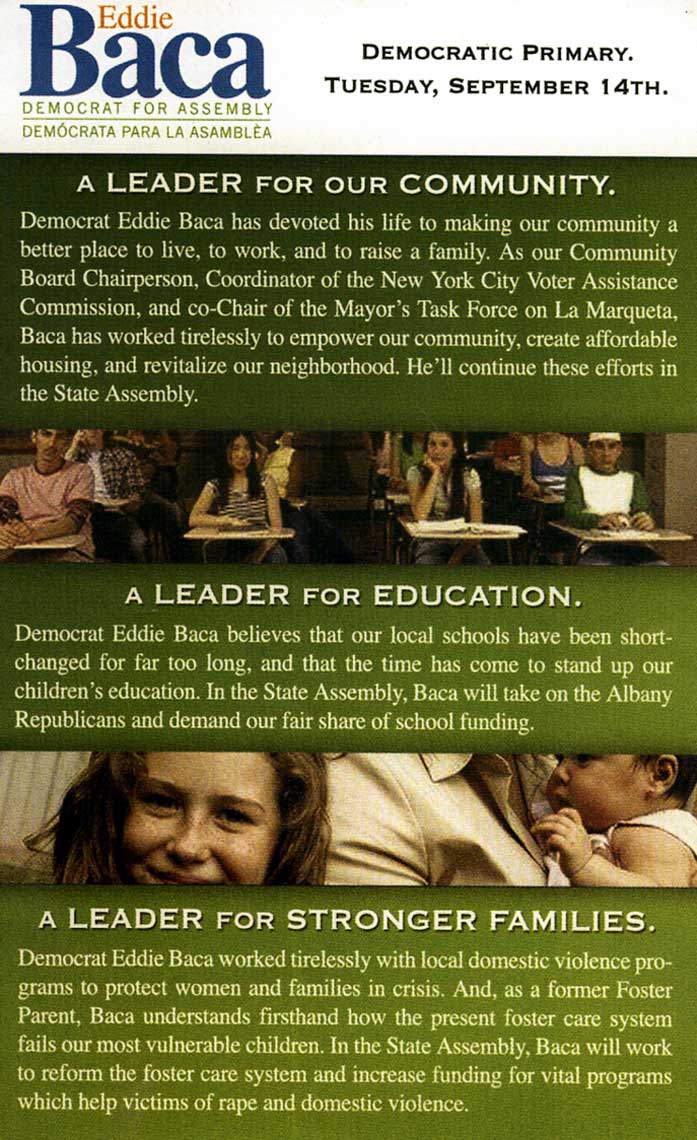 Eddie Baca was proudly appointed to the Board of Directors of the STONEWALL Veterans' Association ("S.V.A.") in 2001. In 2002, Eddie was elected to a full three-year term to the S.V.A.'s Board. Eddie announced his candidacy in 2003 for his Assembly bid the following year. In 2004, Eddie marched with the S.V.A. leading the New York City Gay Pride Parade. As a result, Mr. Baca the candidate received great visibility in front of hundreds of thousands of spectators, many of whom were handed his campaign literature. Eddie also received effective and priceless publicity. Mr. Baca was shown with the S.V.A. inan impressive photo in The New York Times. The photo included the historic 1969 "Stonewall Car". Eddie was interviewed on parade location for the New York Daily News. The article announced his candidacy and that he was a guest of the S.V.A. The story made the point that another guest with the S.V.A. and Eddie was the Mayor of the City of New York. In 2005, Eddie Baca was elected to a second three-year term to the prestigious Board of the S.V.A.